Single Vineyard, Eden Valley Wines of elegance and finesse
ESTATE GROWN . FAMILY OWNED
Vineyard Manager
Dan Falkenberg is a fourth generation Barossa grape grower. An after school chore in the family vineyard subsequently became a passionate vocation and Dan's status was confirmed when recognised by his peers in 2018 as the Barons of the Barossa Viticulturist of the year. He has worked with Southcorp at various sites including the High Eden vineyards and has had the opportunity to spend time as a cellar hand, their bottling hall and champagne cellar. This experience gave him fabulous insight into the requirements of the winemaker and a firm understanding that high quality fruit is essential in order to produce premium wine.
Dan is highly qualified and experienced in all facets of vineyard management and the wine industry. He is an active leader in the Barossa viticultural community and is the recipient of a number of grants to investigate native grasses and bio-diversity. He is involved in various working groups and presents and publishes regularly in the area of bio-diversity, native grasses, water and vine management.
Dan has managed the Eden Hall vineyard and viticultural program since 2011. He has implemented extensive viticultural improvements including bio-diversity programs, mulching, mid-row native grasses and more precise water management. These carefully instituted refinements have lifted the quality of fruit production and provided more consistent yield across each block. Dan is a key figure in the Eden Hall team working in concert with his old school colleague and winemaker Phil Lehmann.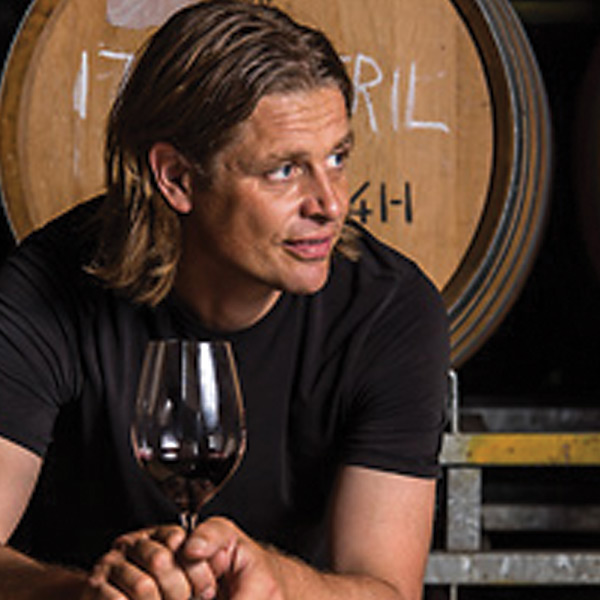 Winemaker – Appointed November 2018
Phil's winemaking journey is impressive. Not only is he from one of the most famous winemaking families in the country, (his father was the late great Peter Lehmann), he has a wealth of experience covering all areas of the industry. Time spent in the Napa Valley, South Africa and Burgundy set up his journey, before winemaking stints at Yalumba, Peter Lehmann, Teusner and WD Wines confirmed his credentials.
He was a finalist in the 2017 Gourmet Traveller Wine Winemaker of the Year, is a regular wine show judge and has a comprehensive knowledge of the industry from the vine to the bottle. Indeed Phil 'walks the walk", living in the Eden Valley and running his own family vineyard and wine brand (Max & Me). We are proud to share the same philosophies and values; Family, integrity, respect,  hard work and pursuit of excellence.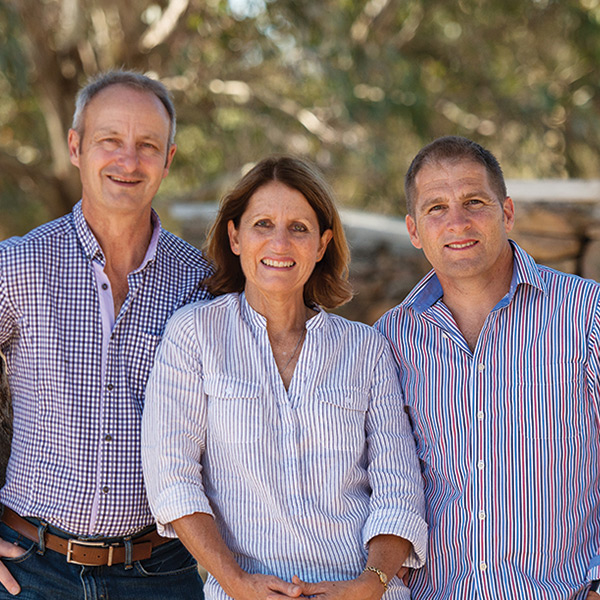 Owners
The medical profession features prominently in the Australian wine story. David Hall, a consultant Spinal Surgeon, followed the path of other medicos before him who went beyond developing a taste for good wine to wanting to produce his own fine wine.  In the early 1990's he and his wife Mardi began exploring the beautiful Eden Valley in the Barossa high country. Compared to the Barossa floor, vineyard plantings were relatively sparse in the Eden Valley, scattered strategically amongst the rugged rocky outcrops and ancient majestic red gums. Eden Valley was already well recognised as a premium producer of Riesling maintaining a healthy rivalry with the Clare Valley as the two most eminent Riesling producing regions in Australia.  However, the Eden Valley was also developing a reputation that is now well established for cool climate reds displaying finesse, elegance and understated power.
None of this was lost on David and Mardi  who could see that the Eden Valley high country offered the ideal environment to grow premium fruit and make wine in order to realise their dream. They were therefore very privileged to purchase the Avon Brae property in the Eden Valley in 1996, along with its historic homestead.  Avon Brae had been home to a vineyard of Cabernet Sauvignon, Malbec and Riesling prior to the vine pull in the 1970's. It was subsequently a diary and then a sheep grazing property. While still maintaining sheep and wool production, David and Mardi set about re-establishing the vineyard. It now has over eighty acres of plantings including the red varieties Cabernet Sauvignon, Shiraz, and Cabernet Franc, and the white varieties of Riesling, Viognier and Grüner Veltliner.
David and Mardi's guiding principles are the pursuit of excellence and sustainability. Accordingly it was particularly gratifying for Eden Hall to enter the James Halliday Wine Companion as a five star winery from the outset following the first commercial vintage in 2002.
It has always been the expectation that Eden Hall wines would sit comfortably and proudly at any table in the world. As a boutique wine producer the Eden Hall brand is now becoming recognised, appreciated and understood – a source of great pride for David and Mardi.
General Manager
Having managed to balance professional lives and running the Eden Valley property along with its sheep grazing, viticultural and winemaking activities, David and Mardi Hall reached the stage in 2014 where they were able to enlist the experience of Mardi's younger brother, Graeme Thredgold, to manage their growing wine business. In mid-2014, Graeme enthusiastically seized the opportunity to take control of the Eden Hall label which had already gained many plaudits and recognition in the marketplace. He was able to bring his vast experience in the liquor industry to an expanding boutique family business.
Graeme's journey began in 1992 working for Lion Nathan and the Toohey's Brewing Company as a sales representative, before moving to SA Brewing Company as a Sales Manager in 1993. In 1998 he took the opportunity to enter the wine industry as National Sales Manager for Andrew Garrett Vineyard Estate, before moving to Tucker Seabrook as State Sales Manager SA in 2000. He subsequently moved on to the position of International brand manager for Barossa Valley Estate and then General Manager of Chain of Ponds Wines in the Adelaide Hills.
Graeme shares Mardi and David's drive for excellence and together they are optimistic of a bright future in the high country of the Eden Valley.